In case you've been roaming across Germany this month, or at the Roadburn Festival 2017, then…
… you may have had the chance of witnessing one of the performances of this very nice band named Esben and the Witch. We first heard about them back in early 2013, the first album "Violet Cries" was around for a couple years after a nice bunch of 7" and EPs at this time. Earlier this year we had some chat about gear, music and how sound and compositions could resonate between different individuals. This led to a common effort and to design a special edition of our ZED Menhir, tweaked for extra low frequencies and a slightly reduced gain amount. On tour, their distorted tunes came from a standard ZED Menhir for the guitar (with extra oscillating craziness with gain all the way up), while bass ran through the brand new ZED Bass Menhir. Theirs also have been branded on the inside with a customized sticker. Notice: from now on you can ask for the special bass edition directly while ordering. While regulars will still feature black knobs, the bass and special editions from now on will have a knobs color-code to differ from the original.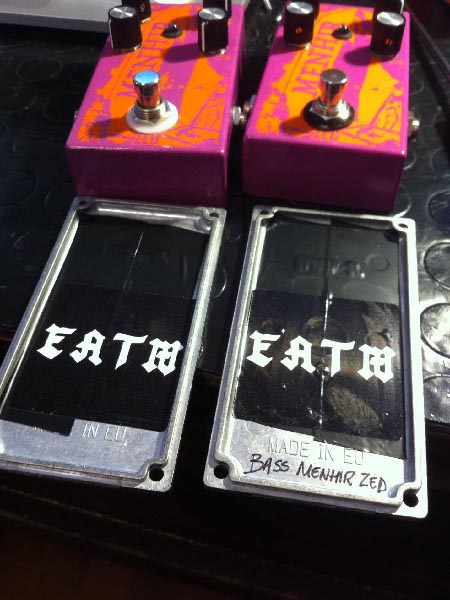 The last EATW album "Older Terrors" sounds even more surprising and fresh, with a style carved off a multitude of influences through all of the four long tunes. Beautiful and gloomy post-rock with shades of gothic feels may not seem the preferred field for hi-gain distortion units, but like other friends surprisingly did (multi-instrumentalist
Matteo Bennici
plays his cello through our Blue Moon Overdrive to enhance harmonics and warmth - just to name one) EATW make no exceptions and perfectly mixed aggressive and sharp parts with heavily reverberated clean sections. Being this a testimony of how versatile our pedals can be, we cannot be more happy to hear something we thought, built, hand-painted etc taking part in the dramatic crescendos of the German combo. Below you can find and stream one of their promotional videos, we're pretty sure you're going to love them, how they are comfortable with long-form songwriting, and how capable they are of evoking ancestral and magical feelings.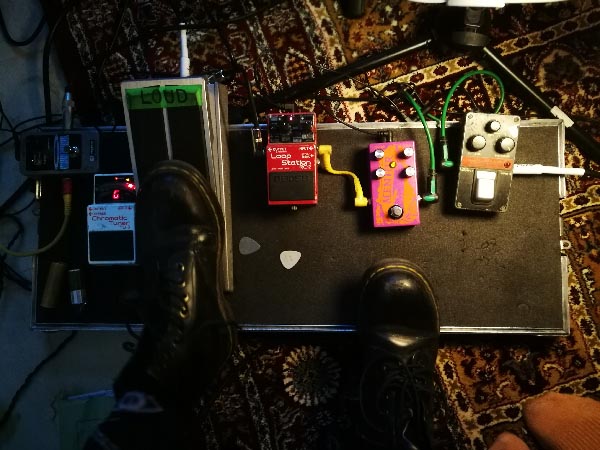 Check and don't forget to leave your feedbacks, here or @
facebook.com/zedvenarossa
Esben and the Witch Official
EATW store @ Bandcamp
Follow EATW on Instagram